A Simple Rogue Page
This is a tribute to that old, primitive, PC-based RPG Rogue that I played in college on those XT computers.
---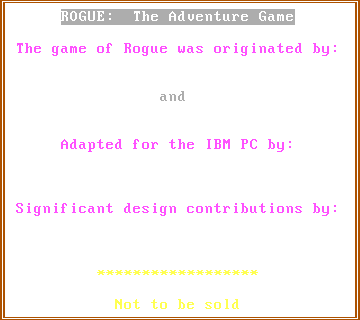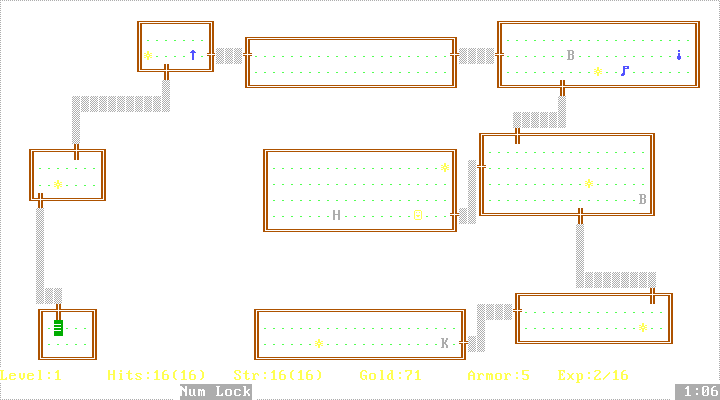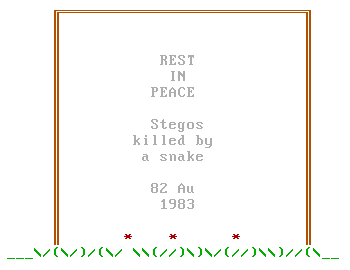 About Rogue
The neat thing about the game was that it was different each time! The dungeon layout is randomly generated at runtime.
You could only see the rooms you have already been in.
You can only see the stuff in a room when you're in it. I changed the picture about so you could see everything all at once.
Rogue Links
Other Fun Links
---
That's all for now!