Bem vindo à minha home page!

Melhor visualizado em 1024x768
Como você pode ver, ela está um tanto vazia.
Bem, pelo menos eu vou hospedar o meu guia para o RPG clássico Ultima 8 - Pagan.
Apesar de tê-lo escrito em inglês, dê uma olhada nele. Se você gosta deste game, estou certo de que você não vai se arrepender.
Dúvidas ou sugestões, entre em contato:
[eltontakara] at [yahoo.com.br]
NEWS
26/09/2004

I have corrected some issues related to the visualization of my Ultima guide under higher resolutions. I have also uploaded my saved game with clones for you, because Dino's Ultima Page is temporarily down. Well, if I have time I suppose I will be able to update my page again during the next 2 months.

17/07/2004

I have removed the .mp3 files since no one seems to be listening to them. I'll try to work on my page again when I have more time (i.e., not soon: maybe after 1 or 2 years).

04/10/2003

I have replaced both .mp3 files I had uploaded the other day with new ones. There was an annoying noise in the Combat theme and the Shrine theme sound was strange. Well, all is not perfect but I have done what I could to try to fix them. Another update you might have already noticed is the inclusion of background music to the home page. Most precisely, of the Shrine theme midi.

24/09/2003

I have uploaded two .mp3 files containing the Combat theme and the Shrine theme.
---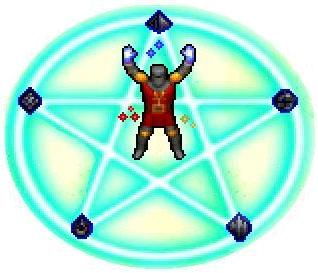 Now playing Shrine theme © Origin Systems, Inc.
Every content on this page is Copyrighted (©) 2003 to Elton Kheid Takara and should not be reproduced without permission
Ultima, Avatar and Pagan are trademarks of Origin Systems and Eletronic Arts